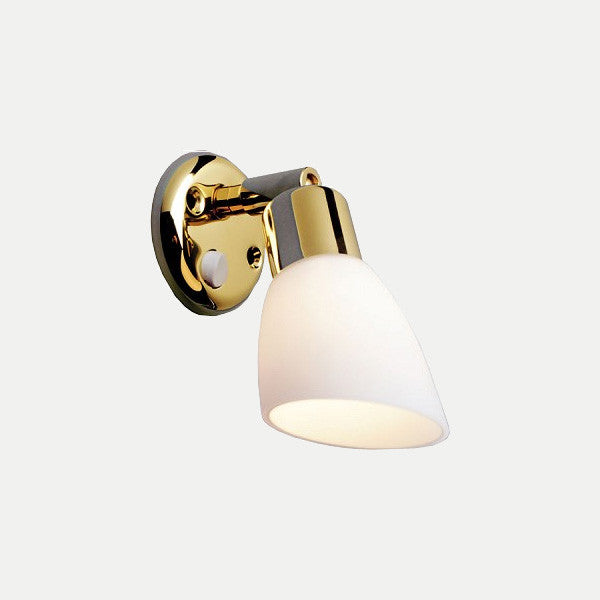 Bunk Side LED Reading Light: Opal Lacquered Brass or Chrome Finish
$112.00
SKU:
2130439-Opal-Lacquered-Brass
A classic compact and practical polished brass light fitting with frosted shade, also available in chrome finish. 
The Opal is a quality, compact, lacquered solid polished brass or chrome LED light fixture that comes complete with an opaque 'opal' frosted glass shade.  The light offers a 360 degree output. It fits into tight spaces and the glass shade can swivel to obtain the best all round lighting effect.
A classic berth light with solid glass lamp shade. Providing you with a warm and powerful light.
The premium quality metal fitting comes complete with a handy finger sized switch mounted on its fixed base. The lamp is fitted with a warm white, LED bulb.
The light output is UV free and unlike conventional lamps its light output will not fade surfaces, furnishing fabrics and attract less flying insects.
Voltage: 8-30V
Power:  1.2W
Lumen Output:  80LM
Colour: Warm White 3000K
IP Rating:  IP21