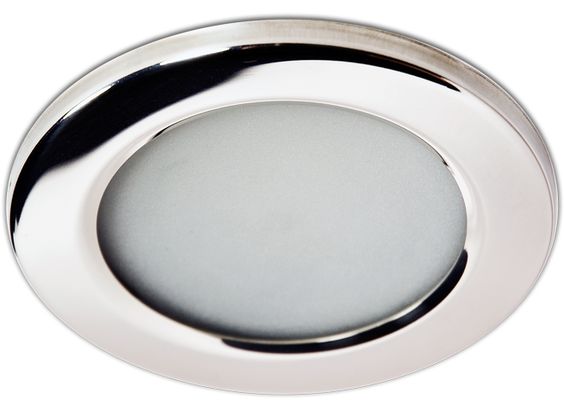 Cantalupi LED, DIANA 105, Day White, 4000K
$98.00
Sorry we have run out of stock for this item.
Cantalupi 'Diana 105' LED high quality luxury down-light fixture.
Day White, 4000K
This very attractive, high quality, down-lighter from the Italian manufacturer Cantalupi. The fixture has a neat polished stainless steel bezel and is suitable for both internal cabin lighting and external use. It fits flush to most boat deck head-liners or panels using 3 small screw fixings. It comes complete with an integral very bright, 9W LED lamp.
The light is water resistant to IP65 standard and the high quality stainless steel bezel will not rust or tarnish in salt laden marine environment.
This fixture is suitable for use on both 12V and 24V power supplies.
The light output is UV free and unlike conventional lamps its light output will not fade surfaces, furnishing fabrics and attract less flying insects.
This light fixture is popular for use on Princess Motor Yachts.
Voltage: 8-32V DC
Input Power: 9W
Colour: Day White, 4000K
Bezel: Stainless Steel
IP Rating: IP65