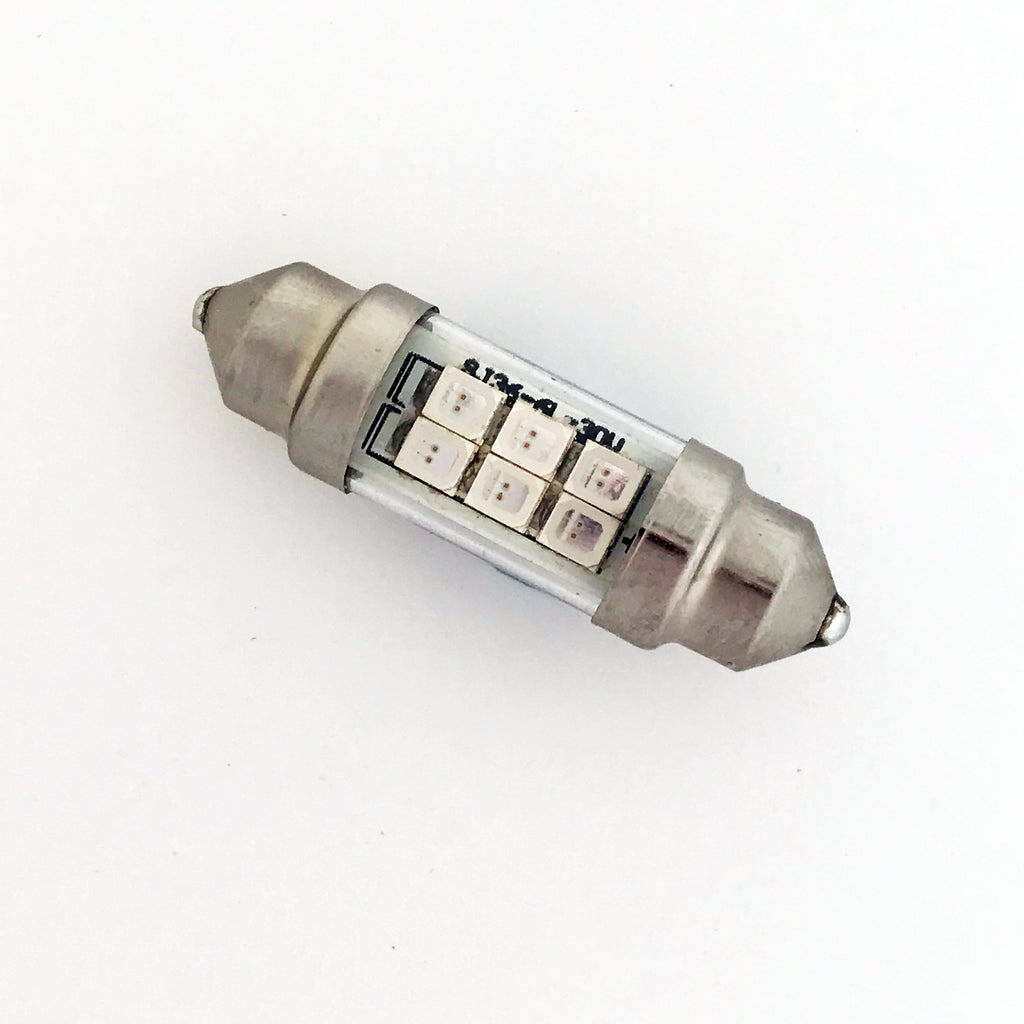 37mm, Red, 6 SMD, 2835, Glass Covered, LED, Festoon Lamp
$8.00
Features 6 bright Red SMD LEDs for night vision.
This cone end 37mm, 6 SMD, 2835, clear PC covered LED Festoon cone end lamp is ideal for replacing standard incandescent glass festoons found in many types of boat light fixtures. This bright red lamp is ideal to light your boats interior at night to help preserve night vision.
This bulb has our on-board PWM Buck-Boost electronic control circuit and high output SMD LEDs which taken together give both outstanding light output and a very long service life. These lamps are designed to minimise EMI, unlike other similar looking lamps sold for non marine use. We utilise specially designed PCB layouts which avoids the tracks acting as antenna that radiate EMI (electromagnetic interference).
The light output is UV free and unlike conventional lamps its light output will not fade surfaces, furnishing fabrics and attract less flying insects.
These lamps are not polarity conscious as they are fitted with a diode bridge rectifier and can therefore be connected either way without damage.
Voltage: 10VDC - 30VDC
Input Power: 1.5W
Input Current: 120 mA
Lumen Output: 61 Lumens
LED: 6SMD, 2835
CCT/Colour: Red
Beam Angle: 120°
Dimensions: 37mm x 10mm
Warranty: 24 months
Our LED replaces this lamp